Paint & Coating
Sensegood spectrophotometer for color measurement and quality - consistency control in paints, coatings and pigments
Your every customer wants his products to be marketed in appealing colors. Memorable paints and ever lasting impression of a building, decorative paints for eye catching architecture or the aesthetic luxury of automotives; your customer knows the impact of getting the color right for building and retaining a brand.
We understand that there are many things that cannot go as expected. Variation in physical and chemical properties of ingredients, pigments and dyes, process variations and dispersion are some of the factors that affect the color consistency.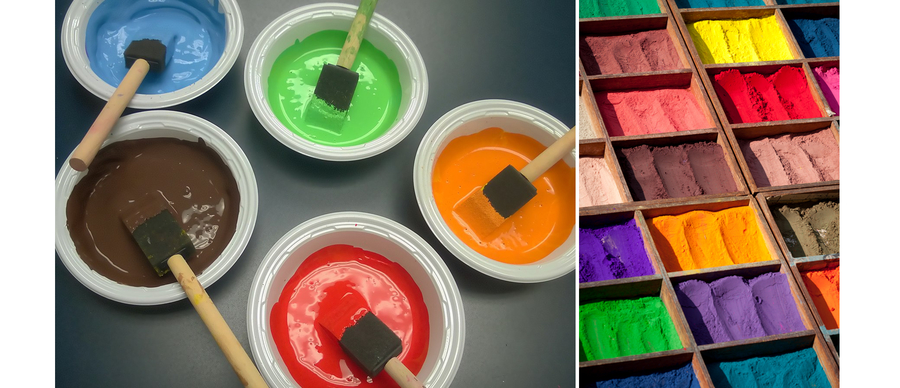 Benefits of using Sensegood spectrophotometer for accurate color measurement in paint industries:
Deliver accurate formulation of colorants to meet customer provided standards
Minimum production downtime
No repeat and reprocessing steps due to potential off-color
Tight color control on raw materials and ingredients
Reproduce each coating consistently: Achieving desired product color across all batches of production; be it solids, liquids, pastes or powders
Measure and convey color – Seamless management of color process across plants at multiple locations and global supply chain using SensegoodSmart utility
Researching toward product improvement: Study the effect of stabilizers on fading of paint – light and temperature stabilizers
Eliminate common visual errors caused by inadequate lighting or human estimate
Improve overall product quality
Process gets standardized – you know exactly how much colorant would be needed to bring a production batch of material on shade – no material wastage, can estimate required future raw material purchase
Instrumental color measurement and scientific approach to a production puts you in the leading line of paint manufacturers
Success in the paint and coatings industry relies heavily on innovation and the continual advancement of science and technology into new frontiers. As such, strategies for the adoption of new technologies directly impact the performance of companies involved in all aspects of the paint and coatings value chain.
[1]
Sensegood spectrophotometer is a sophisticated color measurement instrument for paints and coatings industry.
References :
This article is about spectrophotometer or full spectrum colorimeter for color measurement in paints, coatings, pigments, and powders.